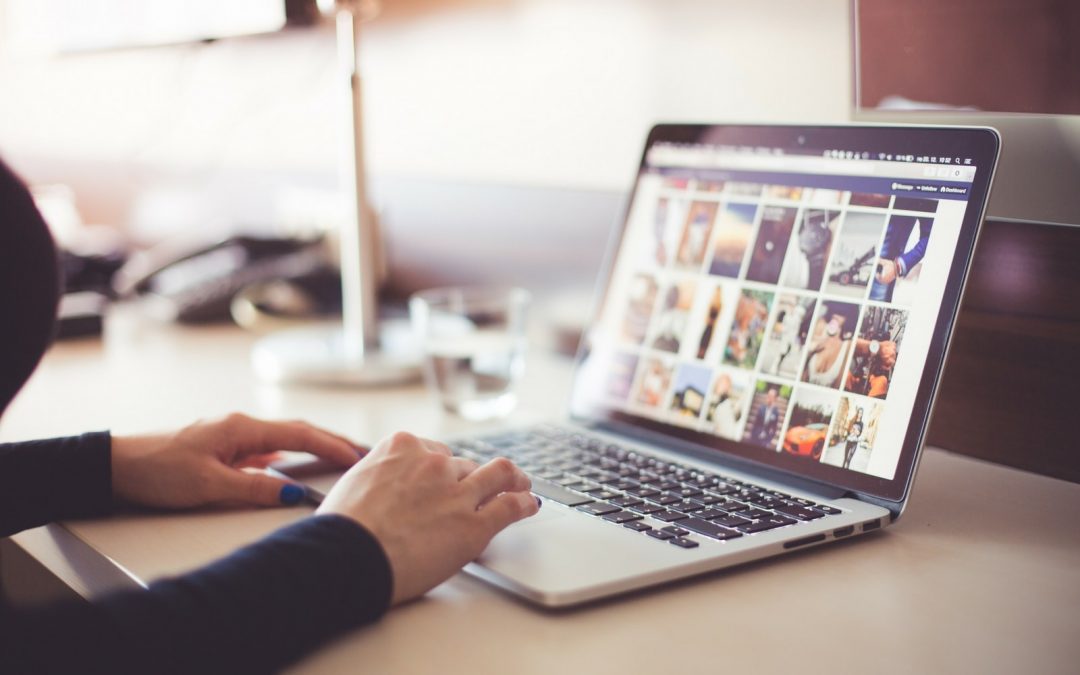 Social media marketing can be done well, or done badly. No matter how good you're doing, it could be really easy for you, or really hard. The easiest way to make sure your social media marketing is both easy and good is to follow the advice of people who have mastered the mediums.
6 Small Business Social Media Marketing Tips
#1 – Say something valuable.
Seth Godin talks about 'the trap of social media noise.' Just because we can say things in so many places, to so many people, it doesn't mean we should.
"Prune your message and your list and build a reputation that's worth owning and an audience that cares."

– Seth Godin
#2 – Don't spread too thin.
Every account you set up will cost you, in time, energy, and mental overhead. Ask yourself which accounts are really necessary, and if you should skip one, then do it.
Ashley Kemper wrote a comprehensive overview at Marketing Land comparing each social media platform, with specific guidelines on when these different platforms make sense. Her recommendations are very detailed, so read her article if you have any questions about a specific platform. Her guidelines were:
Use Facebook if you want to reach a massive audience with a diverse array of content types.
Use Twitter if you have frequent updates or content with a "timeliness" factor.
Use YouTube if your business could benefit from product demos, testimonials, or putting a human face to your brand.
Use Google+ if you have a physical location and want to appear in local search results.
Use LinkedIn if you are in a B2B space, or you want to speak to a more professionally-oriented audience.
Use Pinterest if you want to target a female audience and have great visual content.
Use Instagram if you can create interesting visual content on a regular basis.
Use Foursquare if you have a brick-and-mortar location.
Read her article for more depth on each platform, if you're not sure whether or not one of them is a good match for you.
#3 – Variety is the spice of social media.
Posting the same thing, all the time, isn't giong to keep your audience engaged or interested. On the 8Days blog, Jimdo recommends a 70-20-10 formula.
"Don't be overly promotional: Nobody likes someone who just talks about themselves all the time. 70% of your content should add value for your followers (such as sharing blog posts, coupons, etc.), 20% should be sharing other people's content (posts from other businesses or highlighting customers), and only 10% should be directly promoting your business (such as "come by our store we have a new shipment of handbags!")."
Social Media Marketing Formula:
70% adding value
20% sharing other people's content
10% direct promotion
For every promotional tweet you write, prepare to publish 10x that much content that is for connection and relationship-building.
#4 – Show Them The Wizard Behind the Curtain
Social media marketing is your opportunity to be seen by your audience, really seen. They don't want to see your products; they want to see you, working at your craft. Share the stories of what it's like to do what you do.
Ramsay at Blog Tyrant recommends being open on social media to create customer loyalty:
"Social media is a fantastic way to break down the barriers of facelessness. By showing your potential customers the people behind the business you are giving yourself a chance to be different from all the other competition. They will become loyal to you."

– Ramsay
#5 – Get Popular To Get Seen
Popularity snowballs. The more that people like you, the more they like you, and it's not just momentum; it's math.
On the Buffer blog, Alfred Lua gives 10 social media tips, and describes the importance of popularity:
"Social media platform algorithms, such as those on Facebook and Instagram, are prioritizing posts with higher engagement on their feeds due to the belief that users will be more interested in seeing highly engaging content."

– Alfred Lua
Collect likes, retweets, and shares, and you will rank higher ion the algorithm of social media platforms, and get seen more often.
#6 – Stay Authentic
Most people can sniff a sell-out, and it stinks. A genuine, long-term relationship can be completely derailed by staying in sales mode all the time.
Everybody needs to sell. It is, most often, why we get on a soapbox in the first place. But the only way to keep authenticity is by staying authentic, regularly.
As Timothy Skyes says in 8 Tips On How To Grow Your Social Media on Enterepreneur.com:
"You need to find that balance between popularity and business. You need to have a little bit of both and mix the more fun side that wants popularity with the serious and informative side that boosts the reputation of your business."

– Timothy Sykes
Social Media Setup – Done For You, or DIY
If you need to get your new brand up and running on social media, you can hire Stellar Platforms to do it for you, or you can buy our DIY kit for a tenth of the price, and do it yourself.