Master All 10 Stages Of Your Customer's Journey
This short workbook is designed to provide you with one visual dashboard to view all the different interlocking parts of your sales funnel.
Your sales funnel is a progression that guides people from stranger to customer. A good sales funnel has 10 steps. This workbook will guide you through all 10 of these steps, help you create the missing pieces, and optimize the ones you've built so far.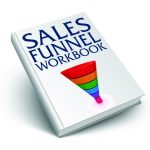 $5.00Add to cart