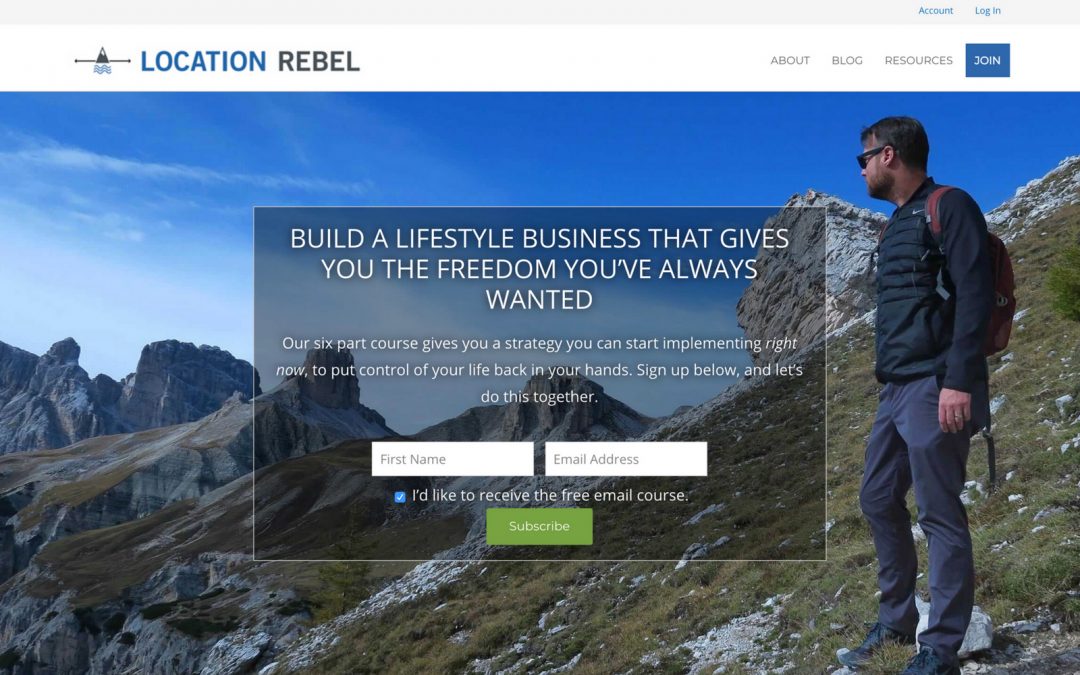 This interview is the first episode of the Stellar Platforms Show! During this hour-long interview, I spoke with Sean Ogle of Location Rebel about the main tools he uses to run his membership website, the project management software he loves the most, and how he advises his members to identify their best target market.
We Talk About Location Rebel
Sean goes over the progression he's gone through since launching Location Rebel in 2011, when it grew into a Frankenstein-like collection of tools. In 2016 he moved to an all-in-one system, the Rainmaker platform by Copyblogger – and in 2018 he moved back into WordPress, splitting off his tools into 'best in class' components.
We Talk About Running A Membership Website
When building a membership website, is it best to cobble all the pieces together, or do an all-in-one platform? Sean has some interesting perspectives on this idea. "It's best to go with something that is best in class at what they do," he reasons, because any all-in-one platform that's trying to do 10 different things is going to do each of them 10% as well as it possibly could, and all these components could be 90% better.
Sean also advises against trying to sell too much right away in the early stages, and instead, focus on building a real connection with your audience. "If you can build up that core audience early on, and they trust you, they will buy your stuff early on when you've got it," he says. 
"Another benefit you get from waiting," he continues, "is you get to know your audience better." This can be very helpful for publish-happy content producers, the types of people who often want to start a membership site.
"Figure out the problem you're solving, and do the bare minimum to solve that problem." – Sean Ogle
We Talk About His Target Market
I asked Sean about the people who join Location Rebel, if they are looking to find a way to make money as a freelance writer, or trying to find a way that enables them to travel more. His answer was really surprising.
We Talk About His Newest Project
Sean not only helps people improve their business, he also helps them to enjoy their hobby more. Our interview took place just as Hobby Hacking launched, a new component of the Location Rebel community.
Listen in on the biggest lessons learned from an experienced membership site owner. There were lots of questions answered in the whole 55 minute interview – watch it below.