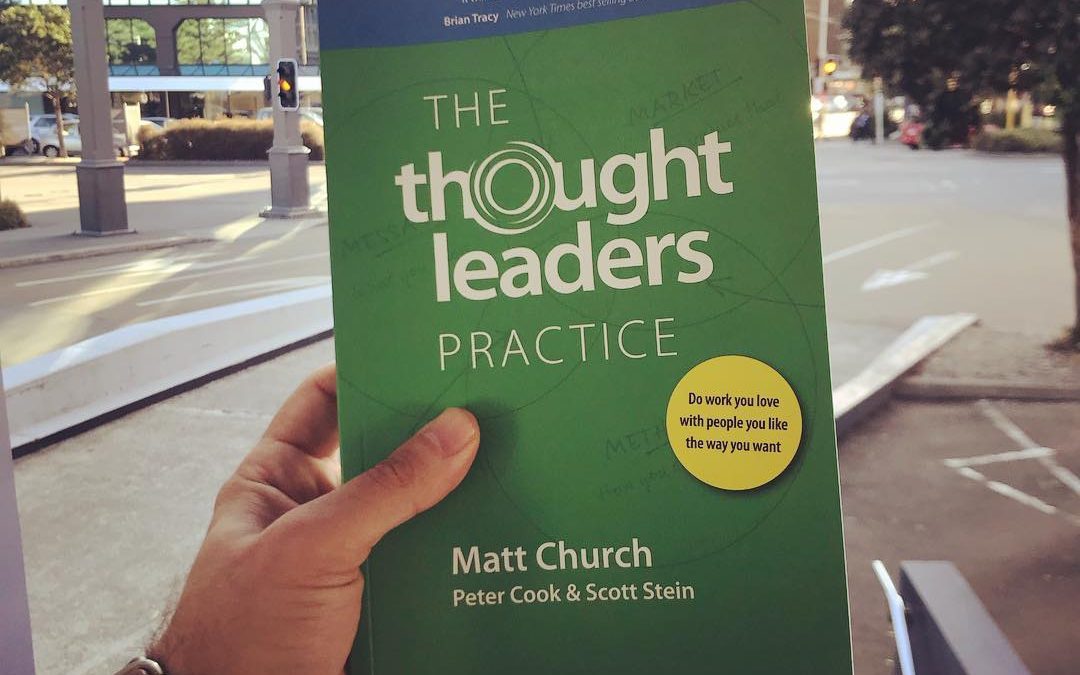 The Thought Leaders Practice is the best business book I have read so far in 2019. This book lays out a solid method for thought leaders to build their business and scale up their revenue. This book is so rich in information and practical tactics, I'm glad I spent the time to dive deep into it.
I hosted a virtual Book Club for this book, so I could discuss it in detail with a few other entrepreneurs. Rather than tell you what I thought about the book, I'll just share the notes I took every week on my Instagram account.
Week 1: Business Model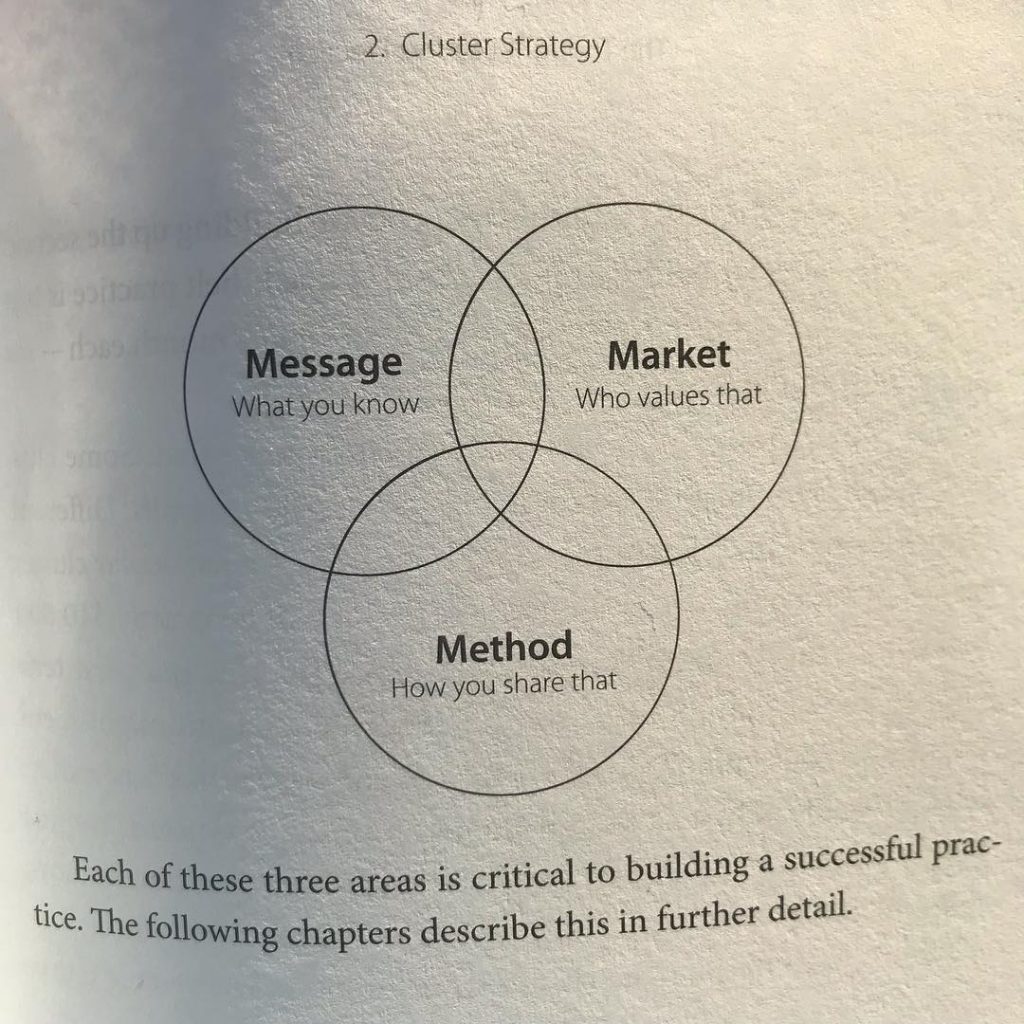 Opening questions: 
1- When is a business better than a practice? 
2- Out of the three, Message, Market, and Method, if you could only pick 2 to have solid, which would you pick as your weak leg? 
3- If you built your practice so you had $5 million in 10 years, what would your life be like? 
Key takeaways: 
It's a practice if you love doing it. 
You need to enjoy interacting with your market. If you don't like your audience, your passion won't be there. 
To find your message: What are you willing to rant about? 
Live *into* it. 
Week 2: Your Message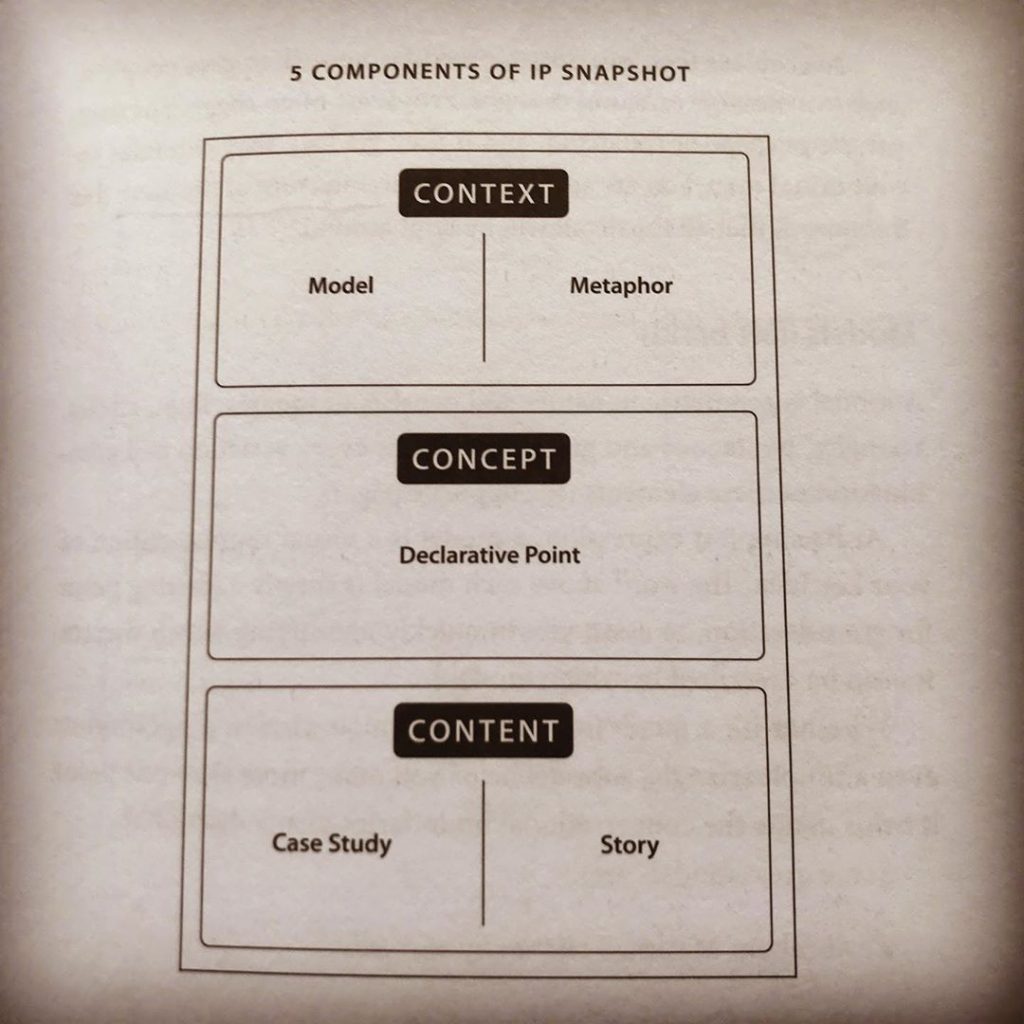 Opening questions: 
4- Full spectrum ideas are Relevant, Thorough, Elegant, and Unique. How can you tell the difference between these layers? 
5- Can you test an IP Snapshot's left-right balance? 
6- How can you tell the difference between one idea and a group of related ideas? 
Key takeaways: 
On a smaller scale, an idea is just an opinion. 
To test: Here's my idea, can you repeat it back to me? 
You don't have to have more ideas, you just have to articulate yours better. 
An idea is relevant to the market that will pay for it. 
Week 3: Your Market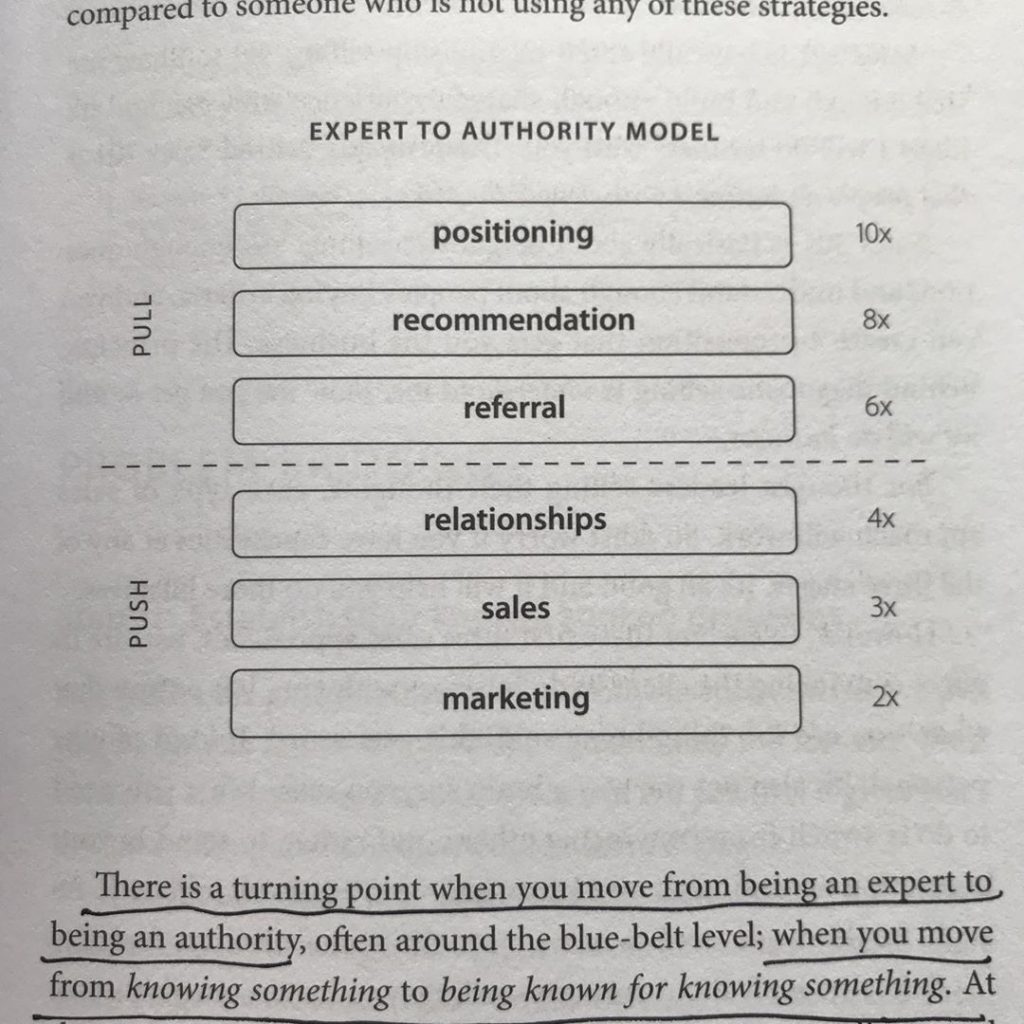 Opening questions:
7- How do you discover unknown, unspoken problems?
8- What is your invitation right now?
9- Do all starter sentences apply universally?
Key takeaways:
Unspoken problems are often fears. 
First levels of problems aren't the real problems. 
Being human with someone online creates a huge amount of trust. 
You can fish in the smaller pond or the bigger pond. 
Thought leadership is portable. 
Week 4: Your Method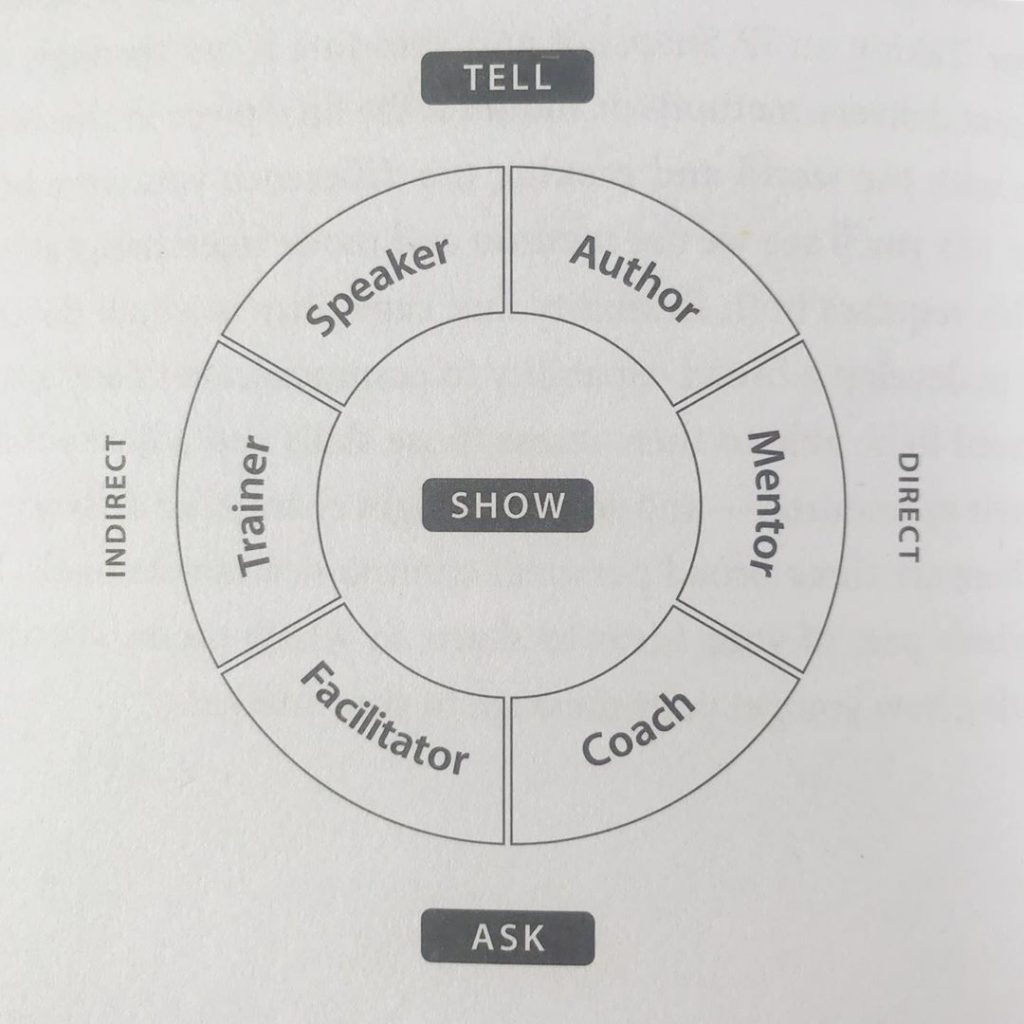 Opening questions: 
10- Do any of the 6 modes *not* depend on results? 
11- What happens if you choose 2 opposite modes? 
12- What is your big word? 
Key takeaways: 
Impact is different than results. 
Masterminding with your peers is facilitation, and with up-and-comers it's mentoring. 
A thought leader does not implement the solution, they stay in the realm of the problem. 
Thought leaders empower the fixers but do not implement the solutions themselves. 
Services are not thought leadership, but they are a common starting point for thought leaders to start from. 
Week 5: Steps to Success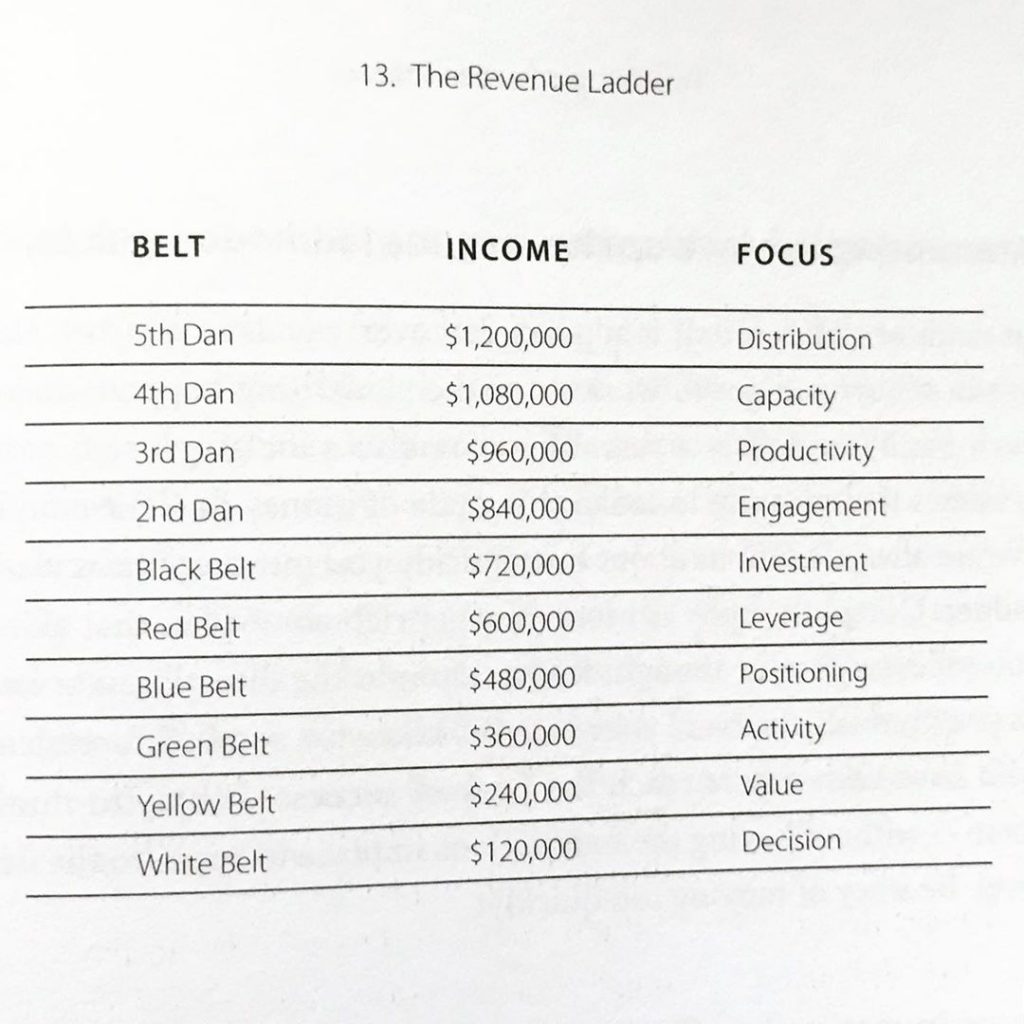 In the final session of the #thoughtleaderspractice book club we discussed Section 5: Steps to Success. 
Opening questions:
13- What happens if you do the right things at the wrong time? Example: trying to have others sell your IP before you get to Red Belt. 
14- Can you identify a cluster by finding a common tribe of 150 people in your network?
15- thinking of what you sell, what price sounds outrageous for you to charge right now? 
Key takeaways: 
The point of leverage is not what you provide, it's who you provide it to. 
Use the framework to get up the ladder, but be flexible on how you take the steps. 
90 days is spent building a cluster, but selling & delivering is ongoing beyond that quarter. 
Exclusivity can justify outrageous prices.
This was a great book club, and I really enjoyed it. Big thanks to Kathleen Celmins, Jonathan Logan, and Michael Riscica for talking with me every week for the first session.The second session of the Thought Leaders Practice Book Club was recorded here: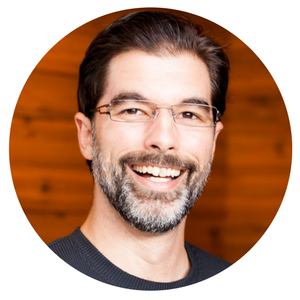 About The Author
Caelan Huntress is the father of 3 kids, and in his spare time serves as creative director of Stellar Platforms. He is also a writer, digital marketer, multimedia producer, and a retired superhero. He blogs about his adventures on https://caelanhuntress.com.