Marketing Proposal
Project Brief: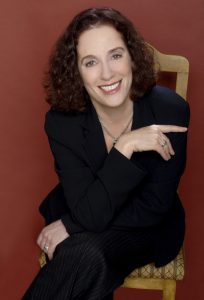 Anat, you have a large audience, a thriving business, and a comprehensive suite of products. 2018 will involve a bigger outreach to the public, through weekly videos distributed on multiple digital platforms.
Stellar Platforms proposes to create a comprehensive marketing plan for 2018 and 2019. This would involve sophisticated sales funnels driving traffic to your lead magnets and products, as well as a content strategy that would enable your weekly videos to be repurposed into multiple digital mediums.
This marketing plan can leverage your expertise and credibility by introducing the Anat Baniel Method to new, peripheral audiences that have not previously been exposed to your work. By developing a workflow for repurposing content onto multiple channels, you can make a weekly media appearance through 1 video recording session out of a home studio, and we would automatically distribute your unique content across multiple media channels.
Here is an example of how the multimedia workflow could go:
Anat records a 30 minute video, consisting of an interview and a guided movement exercise.
She saves the video file to Dropbox, and uploads it to Facebook Live.
Stellar Platforms will add an opening and closing sequence to the video, upload it as a YouTube show, and add it to iTunes and Google Play as a video podcast.
The text transcript of the episode will be edited and condensed into a blog post.
Text excerpts will be repurposed into social media messages, which will promote the episode through its various media platforms (blog post, YT video, etc) over the next 3-6 weeks.
Traffic from these individual platforms can be recorded through URL parameters, allowing us to analyse which of the specific platforms are providing us witht he best return for our attention.
With this kind of a workflow, and a standard set of calls-to-action at the end of each episode, we will be able to capture new audience members by addressing specific problems they are facing.
Listed below is a sequence of the main projects we would work on together, followed by details on how we would structure our working relationship. 
Customer Avatars
What You Get: Custom-designed PDFs, each with a name, picture, and descriptions of your different market segments – strokes, special needs, and practitioners, for example.
What This Is For: Defining specific characteristics of customers who are interested in the different types of offerings you provide, with a detailed overview of their problems and pain points, will allow us to tailor our communications to them.
Customer Journey Map
What You Get: A visual map of all the stages people take between Stranger and Customer.
What This Is For: Defining the transition points that customers take as they progressively go deeper into your content and product offerings will enable us to optimise those transition points, and monitor their effectiveness. If a specific Customer Journey is not converting, we can refer to the transition points to find out what's going on.
Sales Funnel Review
What You Get: Detailed analysis of all the stages of your existing sales funnel, with specific recommendations for improvement.
What This Is For: Identification of the specific positions along the Customer Journey where they can be offered an opportunity to purchase your products or share your content.
Lead Magnet Production
What You Get: Custom designed PDF ebooks and email courses adapted from your existing content, and targeted to a specific Customer Avatar. Repurposing of old episode sequences into multi-video lead magnets.
What This Is For: Solving problems that your Customer Avatars are facing, and providing them with solutions that encourage them to rely on your expertise.
Autoresponder Cycles
What You Get: A complete top-to-bottom digital map of your autoresponder emails, with copyediting revision of existing emails and copywriting for new emails focused on converting readers to specified calls-to-action.
What This Is For: Nurturing new subscribers and audience members, building the 'know-like-trust' credibility cycle, and leading to a sales offer that is not pushy.
Sales Page Design
What You Get: Custom designed sales page and sales copywriting focused on conversion, Google Analytics tracking, and A/B testing capability.
What This Is For: Fully describing the features and benefits of your main spotlight offers, providing an evergreen destination for your customers to visit at the end of your sales funnels and purc hase your products.
Phase 3: Content Aggregation
Email Newsletter Management
What You Get: Weekly newsletters written and designed for you, on your main topics. Drafts are sent 1+ weeks in advance for your review and revision. Maintenance of newsletter reply email address, if requested.
What This Is For: Ongoing development of your relationship with your list, as well as promotion of your live and evergreen trainings.
Blog Posting
What You Get: Weekly in-depth blog post articles optimized for social media sharing, SEO, and conversion, with a staggered publication schedule on your own blog, Medium, Huffington Post, and relevant external blogs.
Perfect For: Busy entrepreneurs who want to keep their audience engaged without spending so much time writing and formatting.
Social Media Management
What You Get: Active updates to all your social media accounts, an upcoming editorial calendar, and integration of accounts for cross-posting to new platforms.
What This Does: Supports your existing social media workflows with content repurposed directly from your own words, with calls-to-action to the tops of your sales funnels.
Podcast Production
What You Get: Design and development of podcast infrastructure, including episode hosting, branding and naming, and listing on the major podcast distribution platforms.
What This Does: Enables your content to be automatically published on the iTunes Store, Google Play, and other podcast directories, where new audience members can find you.
Video Production
What You Get: Scriptwriting, directing, and production of brief video calls-to-action for your lead magnets, which can be added to the end of your weekly episodes.
What This Is For: When your content is sent out into the world, we want a clear path for your Customer Avatars to follow to the top of your funnel.
Phase 4: Traffic Generation
PPC Advertising
What You Get: Facebook and Google advertising campaign setup and monitoring. 2 new ad campaigns every month. Image and video production, copywriting, and technical integration. Does not include ad spend.
What This Is For: Driving new traffic to the tops of your Sales Funnels.
Press Releases
What You Get: Copywriting, formatting, and distribution of a promotional article on a topic that will be of interest to your audience, and end with a call-to-action for one of your Lead Magnets.
Perfect For: Repurposing your old articles into new opportunities to access defined audiences in magazine publications and newspapers.
Quote Images
What You Get: 30 unique, custom-designed 1080px square images, with beautiful stock photography and quotes from experts and topics you specify, with your brand identity and/or website prominently displayed, all scheduled to post over the next few months on all of your social media accounts. With a landing page URL on the bottom, these will serve as evergreen traffic generation tools.
** please note – Phases 3 and 4 are only included with Level 2: Marketing Department **
Analytics Reporting
What You Get: Detailed report of your website traffic, KPIs, keyword rankings, and sales statistics; ongoing competitive analysis; technical recommendations for improving search ranking.
What This Is For: "What gets measured gets managed." – Jim Rohn
Search Engine Optimisation
What You Get: Detailed monthly reports documenting your search rankings for target keywords, internal deeplinking, external backlinking, and overall SEO strategy.
What This Is For: Knowing what is working with your website, and what needs to be improved.
Ecommerce Management
What You Get: Ongoing optimisation of WooCommerce and InfusionSoft, in conjunction with the other members of your team.
What This Is For: Our in-depth knowledge of these ecommerce platforms gives us unique insight into how they can be leveraged to increase your sales revenue.
Webinar Production
What You Get: End-to-end webinar strategy and support, including registration management, reminder emails, live webinar engineering, and follow-ups.
Perfect For: Accomplished speakers with an existing presentation.
Keynote Design
What You Get: Custom designed Keynote slides matching your brand, with high-quality stock photography and as-needed copyediting.
Perfect For: Speakers working on a new presentation.
WordPress Optimization
What You Get: Regular maintenance and updating of your WordPress website installations, plugin updates, theme updates, and troubleshooting as needed.
Perfect For: Anyone who needs a reliable, dedicated webmaster to look after their digital properties.
"Caelan has a great way of taking your vision and making it a reality. He works really well with visionaries – I speak it, and he makes it happen! His website design for The Aware Show really captured my personality, and his project management skills kept my entire team on track. The beautiful summits he put together helped us to grow our list and expand our audience. Caelan is always positive and keeps a positive outlook on life!"
Lisa Garr, Host of The Aware Show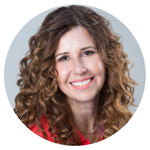 Level 1: Launch and Promotion
3-6 Months for Phases 1 and 2 above
$4,000 / Month
Weekly Deliverables
30 minute Review Call with Caelan
10 Hours of Agency Production Time
Content Plan for Upcoming 2 Weeks
Monthly Deliverables
60 Minute Strategy Call with Caelan
Analytics and Reporting – Website Traffic, SEO
1 New Sales Funnel, from Lead Magnet through Autoresponders to Product Sales Page
Level 2: Marketing Department
12-18 Months for Phases 1, 2, 3 & 4 Above
$8,000 / Month
Weekly Deliverables
60 minute Review Call with Caelan
20 Hours of Agency Production Time
Content Plan for Upcoming 2 Weeks
Monthly Deliverables
90-Minute Strategy Call with Caelan
Analytics and Reporting – Sales KPIs, Revenue Reports, Facebook/Google Ads, SEO
1 New Sales Funnel, from Lead Magnet through Autoresponders to Product Sales Page
Quarterly Deliverables
Press Release to targeted publication
Production of a new evergreen product
Launch plan for next quarter
3-Hour Deep Dive Session with Caelan (with you or your team)
"Caelan is a talented digital marketer who is always in beast mode – always zoned in, every pixel, every letter, every plugin, every line. He will help you discover the online success you've been hunting for."
Andy Horner, CEO, Outstand Email Marketing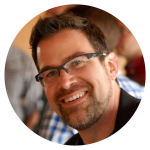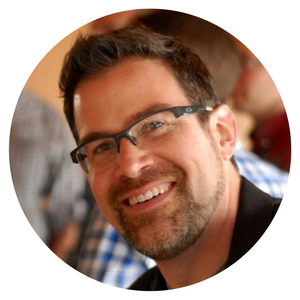 All payment is accepted through Freshbooks. Payment can be made securely via credit card or PayPal through the Freshbooks invoice, or via Paypal directly to [email protected]. 
You will receive an invoice due on the 1st of every month for the month ahead. Pre-payment is required to begin or continue work.
Multi-month commitments are verbal only. If either party wishes to halt the project, a 30-day notice is requested, but not required.
Stellar Platforms is committed to providing quality work to all clients, as you can see from our testimonials. More specific information can be found on our Rates and Terms page.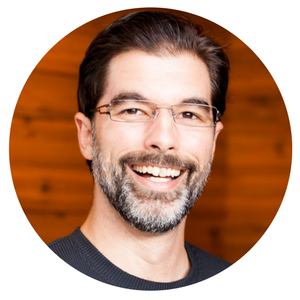 In Closing
You've got a fantastic brand and impeccable credibility, Anat. I've always admired the positive work you bring into the world, and how you help people heal from impossible conditions. I would be honored to contribute to your mission, and to assist in your success in promoting your products and courses online.
Caelan Huntress – Creative Director – Stellar Platforms