Let's make it happen.
In the Make It Happen Mastermind, a 12-week group coaching program led by Caelan Huntress, you will receive group accountability, 1-on-1 coaching, and targeted feedback on your projects.
Caelan will guide you on a productive journey in which you receive practical guidance for integrating and aligning your content, your website, and your list to create a digital marketing strategy for 2019 that is profitable and effective.
 What's Included in the 12 Week Group Coaching Program?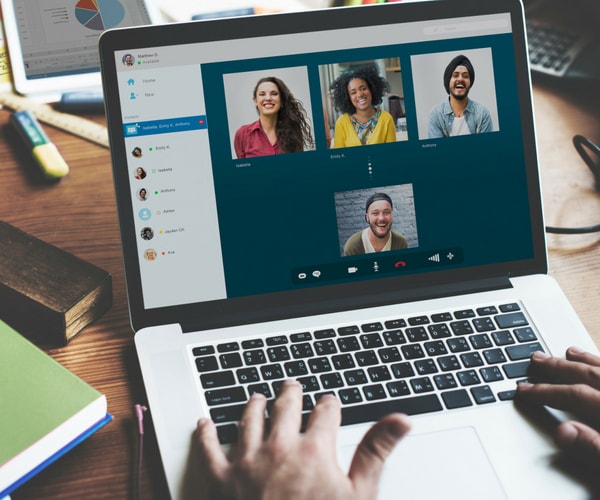 Weekly 60 Minute Mastermind Call
Video call over Zoom with 4 other digital entrepreneurs, who all get to know you, your content, your audience, your competition, and your products.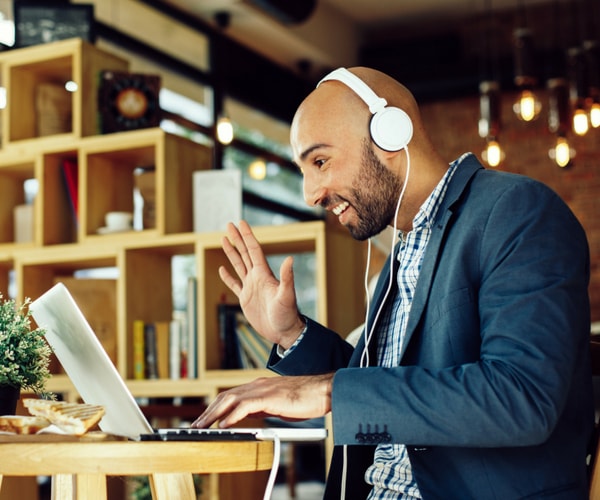 Weekly 30 Minute Coaching Call
1:1 Video call with Caelan Huntress guiding you through your 12-week plan, keeping you accountable and on track, and answering any new questions you uncover.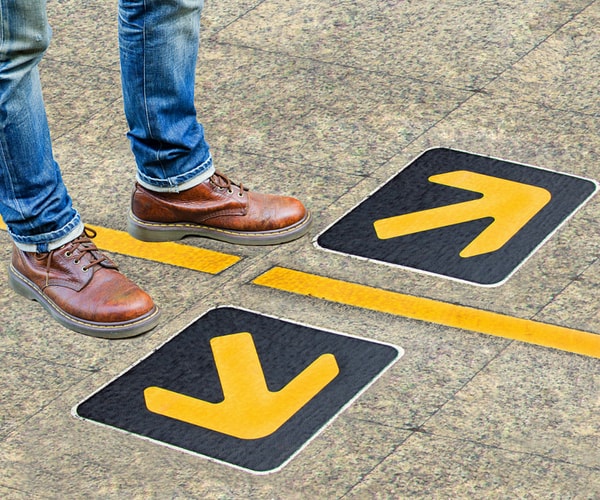 Strategic Guidance For Your Business
We get started by planning what you want to accomplish this year. Published book deal? New online course? Students worldwide? Let's map it out.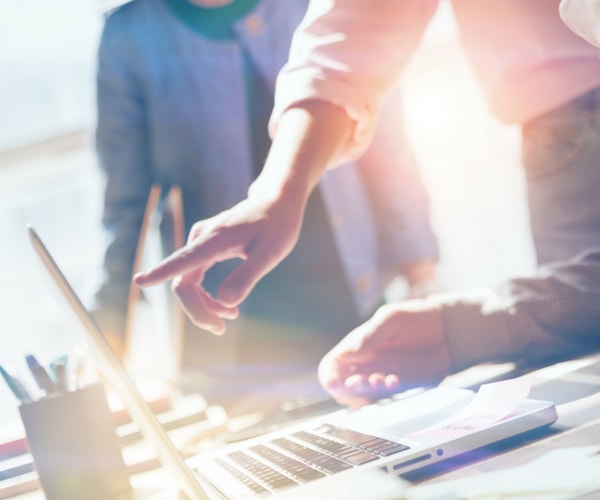 Targeted Feedback On Your Work
Caelan and your mastermind bring you feedback and ideas on what you produce, acting as your first beta testers, to make sure you can create a strong product-market fit.
Entrepreneurs
Achieve that big goal by the end of the year
Bloggers
Grow your list by building a strong sales funnel
Professionals
Collect more qualified leads from your website
Course Creators
Organize your content into a product you can sell
"My business has blossomed over the last three months. I've gotten a lot of help with strategy and organization, and everything that seemed to be impossible on my own now feels possible because of this network. It's not an expensive investment of time or money, given what you get at the end of 3 months working with other business owners helping you work on your challenges."
Kathleen Celmins, 2018 MIHM participant
"My business has blossomed over the last three months. I've gotten a lot of help with strategy and organization, and everything that seemed to be impossible on my own now feels possible because of this network. It's not an expensive investment of time or money, given what you get at the end of 3 months working with other business owners helping you work on your challenges."
– Kathleen Celmins, 2018 MIHM Participant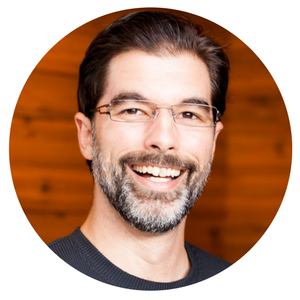 Hi. I'm Caelan Huntress.
I'll be your digital marketing coach for 3 months.
For ten years I've worked in sales strategy, digital marketing, and content production. Over the past decade, I've written thousands of blog posts, designed hundreds of websites and sales pages, and managed multiple 6 figure launches.
Join me in the Make It Happen Mastermind, so we can spend 90 minutes together every week, and make 2019 a big win for your business.
This is a 90-Day Program. We meet 2 times a week for 90 days, once for a 60-minute group call with up to 4 others, and once for a 30 minute 1:1 coaching call with Caelan Huntress. The total cost of the program is $1,491.
Monthly Payments
Three Easy Payments of
One-Time Payment
Payable in advance
Join the Make It Happen Mastermind
Whether you want to kick start your idea, improve your branding, upgrade your website, grow your membership, or amplify your marketing, we work as a team to craft a plan of action together that is specifically targeted to your needs – and your mastermind will check in with you every week, to make sure it's happening.
Editing your newsletter onboarding sequence
Creating a new Sales Funnel for your website
Redesigning your website to bring in more leads
Building a brand new brand or WordPress website
Organizing your content to sell as a course
Launching a new course, or product, or service
Finding a new audience and increasing your sales
Producing your first webinar funnel
What time are the group masterminds?
The time will depend on the preference of the group, and can be selected from one of the following three time slots:
Alternative times are available, depending on group needs.
How do we meet for the mastermind calls?
Calls will be held virtually via Zoom. You will be provided with an easy link that can be re-used for every call.
What happens during a mastermind call?
The mastermind calls follow a very structured agenda. After reading the opening, the same one Andrew Carnegie used to open his mastermind sessions, we share our:
Wins
Challenges
Commitments
How many people are in the mastermind group?
Mastermind group will be capped at 4 participants, plus me as the host. I've got space for up to 3 weekly cohorts, and only enough time for 6 hours of 1-on-1 coaching throughout the week, so there are only 12 spots available for this quarter. After 12 people enroll, it's full until next year.
What if I can't make every weekly mastermind?
Mastermind groups gain their momentum from committed members meeting regularly, and to ensure that your mastermind partners get the most out of the group, we ask everyone to be committed to full attendance.
Life happens, however, and everyone needs to be absent now and again. But if your travel or life schedule for Q1 2019 means that you know you will likely miss 2 or more weekly sessions, this probably isn't the right time to join.
What if I can't make a coaching session?
I'll have that time on my calendar devotes to working with you, so I can spend that 30 minutes reviewing your content, writing you feedback, or acting as webmaster for your website. WordPress updates, plugin troubleshooting, and analytics research are all things I can do in place of a weekly coaching session.
What's the refund policy?
All payments are final and there are no refunds. If, however, you need to leave the mastermind group early for any reason, the balance of your investment can be converted into billable hours, and Stellar Platforms will provide any digital marketing services you like at our standard rate of $200 an hour.
What if I need to hire you for additional work?
If you need extra help for complicated technological integrations or detailed editing and revision, I can handle the really complicated bits for 25% off my normal rates.
My standard rates are $200 an hour, but during the Make It Happen Mastermind, you can hire me in 5-hour blocks of time for $750. See my standard rates and terms here.
"Caelan is a talented digital marketer who is always in beast mode – always zoned in, every pixel, every letter, every plugin, every line. He will help you discover the online success you've been hunting for." Andy Horner
"Caelan has a great way of taking your vision and making it a reality. He works really well with visionaries – I speak it, and he makes it happen! His website design for The Aware Show really captured my personality, and his project management skills kept my entire team on track. The beautiful summits he put together helped us to grow our list and expand our audience. Caelan is always positive and keeps a positive outlook on life!"
Lisa Garr
"Not only was Caelan highly proficient in his professional skills, but he was also amazing to work with. His positive attitude helped make the project run smoothly and on time. I was impressed by the way he projected integrity in everything he did."
James Twyman
"I highly recommend Caelan Huntress. Caelan & I have been working together for about a year, and the results have been great. I was a hard sell. I looked at a lot of different options, and I felt like Caelan was the best one. He knows every aspect of this business. Working with Caelan has been absolutely fantastic. He is incurably positive, always uptempo, always having a great day. I cannot recommend him highly enough."
Mike Rayburn
Regular accountability and project support.
That project that would make a huge impact for your business – let's make it happen.
June 15 – September 15, 2019
"I was a little reluctant to join when I first started, because I have a coach, and I wasn't quite sure I needed any more support, but I'm glad I did. One of my biggest challenges is feeling like I can accomplish everything by myself. I'm a one-man-show, it's me, myself, and I, and a bunch of freelancers, trying to make things happen. Having a cool group of people to kick ideas off of has been profound for me. My business was already doing really good, but I really look forward to this meeting every week and checking in and having regular accountability. Its been a really positive experience for me and my business. I'm so glad I joined, and it's been a lot of fun."
Michael Riscica, 2018 MIHM participant