Join the Zoom Host Intensive
Earn everyone's attention as a virtual speaker
Improve your confidence as a remote leader
Become a Certified Digital Presenter
Get Started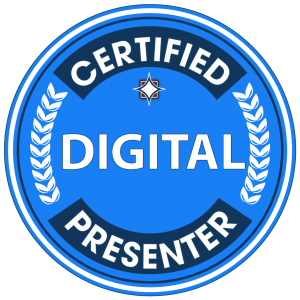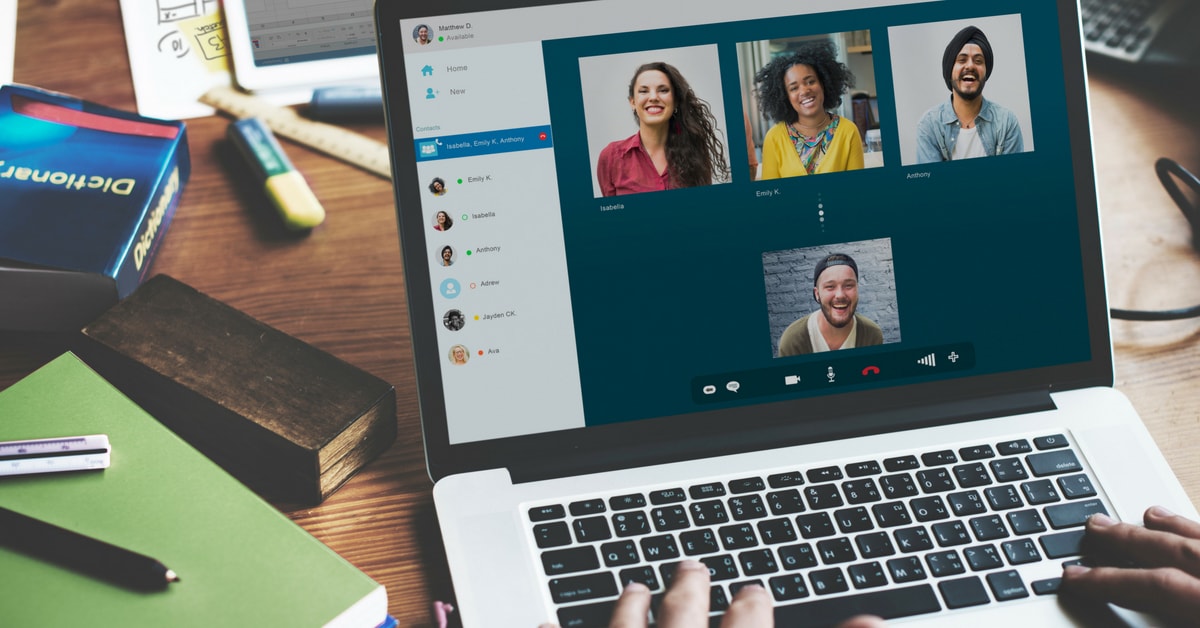 4/90-min Live Workshops For:
Teachers leading a class of students
Coaches facilitating virtual groups
Speakers presenting to a remote audience
Managers leading distributed teams
Practice using new Zoom tech in a supportive community of your peers, before trying them on a live audience.
Here's what you can expect in this program:
Interactive exercises that target Visual, Auditory, and Kinaesthetic learners

Engaging activities for collecting contributions from a team

Advanced virtual whiteboard and collaboration techniques

Practice scheduling and sending calendar invitations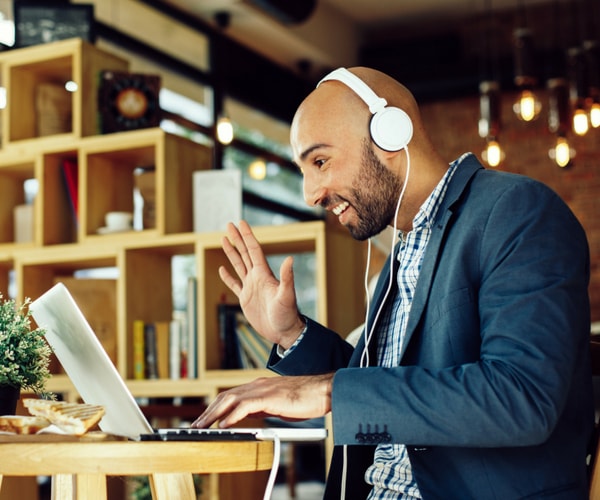 Each 90-minute workshop will involve hands-on practice of the interactive exercises and technical tools you will use to lead a great virtual meeting.
Presentations will be recorded, so you can review them later, but this is not meant to be a passive course that you review; it is intended for live participants. Limited to 40 students per cohort.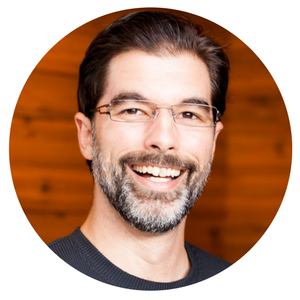 About Your Instructor
Hi, I'm Caelan Huntress, a marketing strategist for entrepreneurs. What's unique about me is that I started my career as an acrobat in the circus. What I've learned about earning and retaining attention is reflected in my work as a professional virtual speaker. Because I'm a rare blend of artist and geek, I can also dive deeply into all the tech that makes a virtual meeting work smoothly.
After years of hosting, producing, and engineering live webinars, I have collected and documented dozens of practical techniques for keeping a virtual audience engaged and interested.
"Caelan is a talented digital marketer who is always in beast mode – always zoned in, every pixel, every letter, every plugin, every line. He will help you discover the online success you've been hunting for."

– Andy Horner, CEO of Outstand

"I highly recommend Caelan Huntress. He knows every aspect of this business. Working with Caelan has been absolutely fantastic. He is incurably positive, always uptempo, always having a great day, and I can't recommend him highly enough."
– Mike Rayburn, National Speakers Association Hall of Fame
"Not only was Caelan highly proficient in his professional skills, but he was also amazing to work with. His positive attitude helped make the project run smoothly and on time. I was impressed by the way he projected integrity in all he did."

 – James Twyman, New York Times Bestselling Author
Here are some of the topics we will cover in the 4-workshop Zoom Host Intensive:
Icebreaker exercises to put people at ease
Checking in and active listening skills
Lead people to contribute their creativity
Avoid the awkwardness of everyone talking at once
How to train your attendees on using the Zoom tools
Techniques to keep participants from multitasking
How to automate email reminders and calendar invitations
Post-event surveys to automate the collection of feedback
Optimising computer bandwidth to get the clearest connection
How to host digital workbooks and share PDF links
Redirecting attention when the conversation goes off track
Practice using breakout sessions gracefully
Completion of this program qualifies you for the CDP Digital Badge.
The digital badge awarded upon completion of this program, and is a recognised credential by LinkedIn and the Open Badges Protocol.
Please note – this program and certification are not affiliated with Zoom Video Communications, Inc.
Click Here to Get Started